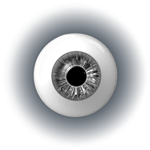 IT CONSULTING, INTERNET SECURITY, NETWORK SECURITY
Concerned about Internet and Network Security?
Frustrated by your IT suppliers?
IT Infrastructure not meeting your users' needs?
Missing opportunities or losing productivity?
Having difficulty integrating complex multi-vendor solutions?
Wasting your company's limited time or resources?
Suffering from a lack of vision and strategic IT planning?
Now in our 21st year, chriscore.net is an Australian owned and operated Independent IT Consultancy, which helps businesses of all sizes overcome these and other IT challenges.